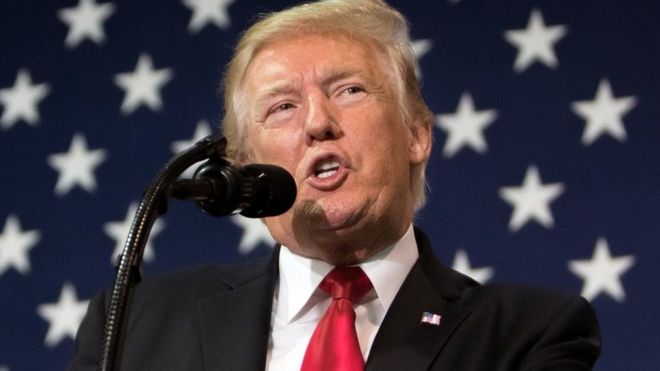 US Defense Minister James Mattis has said that any threat from North Korea to the US or its affiliates will be severely threatened by the army.
Mattis has spoken after his meeting with President Trump on land security issues following a nuclear test in Pyongyang.
Trump has warned that the US can stop trading with any trading partner in North Korea.
China is the principal affiliate of Pyongyang, has added that northern Korea has threatened and has led to the degradation of Beijing.
When asked by journalists as the United States would be attacked by north korea, the president said that we would see ''
Northern Korea President Kim Jong-un, (center) receiving instructions on how the bomb works
South Korea has said it has made five attempts as a nuclear response to north korea.
Russia's President and President of China have emphasized the importance of eliminating the conflict in Korea.
Also Japan have said that the attempt is not to be forgiven.
The sixth attempt was made by north korea over the past 10 years.
The result of a 6.3-magnitude earthquake reached the nearest China region with North Korea.