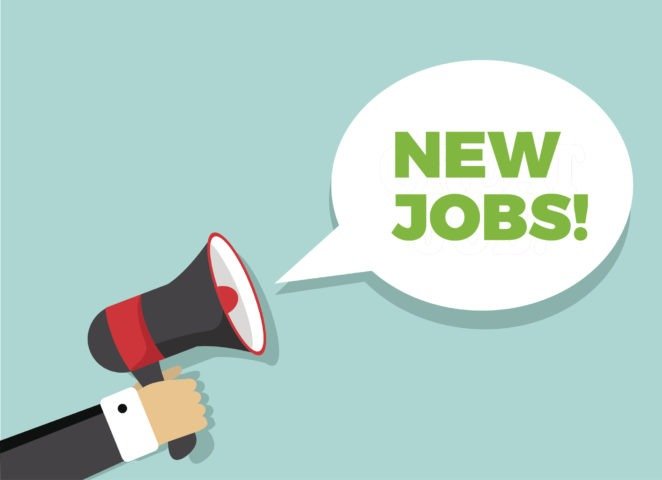 Job title: Corporate Relationship Manager
Location: Mwanza
Industry Banking
Reporting To: Unit Head - Corporate Relationship Management
Role Purpose

To achieve business growth for the Bank by acquiring new profitable customers; and selling Corporate Banking products while promoting sales of other products and services of the Bank to increase wallet share within existing customers.

Academic qualifications
University Degree preferably in Business Managements i.e. Accounting, Finance, Marketing Associate of chartered Institute of Bankers (or equivalent), MBA is an added advantage.

Work Experience and Skills
Three years of experience with similar responsibilities Interpersonal skills to create and maintain relevant business networks; and to effectively communicate with and manage customer expectations (internal and external),


and other stakeholders who impact performance. Sales skills to prospect and close business

Job title: Manager GL Controls and Payments
Reports: Finance Manager
Location: Dar es Salaam
Industry: Banking
Job purpose
Responsible for supporting the function in the Balance sheet substantiation processes, by assisting in the provision of financial and administrative support by ensuring payments are completed and expenses are controlled by receiving payments, processing, verifying and reconciling invoices according to established policies and procedures.
Key Responsibilities
Ensure weekly debts collection and provide reports on a weekly basis. Assist in reconciling accounts payable and accounts receivable transactions. Weekly/monthly budget and actual report of Collections To ensure that all credit sales are booked in the system and invoices are raised immediately. Invoices should be delivered to the customer promptly. Ensure debtors reconciliation on monthly basis. Provide supporting documentation for audits.
Ensure queries raised by both internal and external customers are resolved in a timely manner and to the customer's satisfaction. Assist in preparing for budget. Ensure good filing system is maintained at all times for ease of reference and retrieval of supporting documents to support outstanding debts. Perform routine accounting task e
.
g. control of posting process, overseeing data entry, posting of ledgers and preparation of voucher as assign by respective supervisor which may necessitate an individual to rotate in various finance sections.

Work Experience, Knowledge and Skills
Bachelor of Commerce (Finance or or Accounting Option) or other related business Holder of CPA or ACCA registered with (NBAA)
Job title: Assistance Accountant
Location: Tanga Industry: Transportation and Logistics Reporting To: General Manager
Read Also:
THE PREVIOUS LIST OF NEW OPPORTUNITIES (28+ POSTS)
Academic qualifications:
B.com Accounting option/Advanced Diploma in Accounting or related business degree.
Work Experience:
At least 2 years of proven work experience as an Accounts Receivable Clerk Experience of working in Transportation and logistics will be an added Advantage
Applications:
Send your CV to;
cv@workforceconsult.comDeadline:
09th February 2019.***************************
Position: IT Coordinator
Type: Full Time
Deadline: 27th February, 2019
Category: IT & Network Administration
Location: Arusha
Other Categories: Energy & Utilities ,
Job Level: Intermediate
Roles and Responsibilities
1. User Support
Ensure availability of IT supportincluding on-call support for critical services

Maintain the in-country IT systemsand integrations

Develop and maintain OpCo level support processes and documentation

Coordinate escalations and vendor related issues
2
. IT Devices and Administration
Availability of IT resources, support, assets and infrastructure to in-country operations.

Audit IT security, process adherence, access controls and inventory

Company process adherence and policy compliance

Responsible for local vendor coordination, contracting, negotiations, performance (SLA)

Drive and coordinate continuous financial and service improvements e.g. new API functions

4. Financial Oversight and Control
Country IT budget definition with finance
Control and monitor local IT budget
5. People Management
Day to day management, coaching and development of in-country IT support staff

Recruitment of staff

6. Tactical and strategic alignment OPCO and Group
Contribute to the continuous improvement of the Global IT Service portfolio; act as a partner to OpCo peers and product managers
Ensure tactical alignment between in-country operations and Group IT
Planning and coordination of local IT projects

Educational Qualifications
Bsc. in Computer Science or related field

Experience Requirements
A minimum of 4 years of relevant work experience in a position managing an IT function and projects.